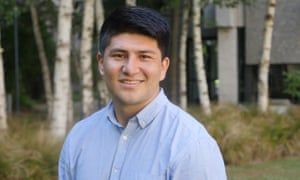 One of the asylum seekers the Norwegian cargo ship Tampa rescued in 2001 has won a prestigious Fulbright scholarship to undertake postgraduate studies in the US.
Abbas Nazari was seven years old when his family boarded a fishing boat from Indonesia to Australia. He was one of more than 430 people, predominantly of the ethnic minority Hazaras of Afghanistan, who were caught up in an international standoff when the boat foundered.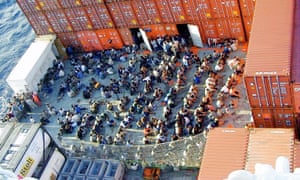 Australia was in the midst of an election and many analysts believe the Tampa affair helped John Howard retain government. Ultimately it was New Zealand which gave Nazari's family a chance to start a new life.
"New Zealand put up its hand," Nazari joked, in a TedX talk in Christchurch in 2012. "Who or what is a New Zealand? That's what we were thinking, but we didn't care that New Zealand was the end of our six-month journey from [a tiny village in Afghanistan]."
After only six years of speaking English, Nazari ranked third in New Zealand's national spelling bee. In 2016 he graduated with a first-class honours degree in international relations and diplomacy from the University of Canterbury.
Now is Nazari bound for New York to complete a masters of international affairs at Columbia University.
Tampa refugees resettled in New Zealand are now small business owners, home owners, doctors, nurses, public servants, students and keen rugby players, Nazari wrote in a piece for the Spinoff.
"Given the chance at a new life, we have grabbed it with both hands," he said.
"I'm proud to call myself a Kiwi. I have been back to Afghanistan twice in the years since we arrived in New Zealand, and I have seen what life would have been like had my family stayed in war-torn Afghanistan."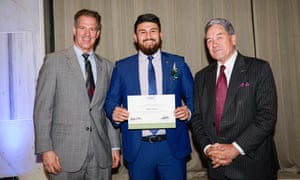 The former New Zealand prime minister Helen Clark and Phil Goff, who served as her foreign minister, who took the refugees to New Zealand have heaped praise on Nazari.
"Welcoming the Tampa refugees was one of my proudest moments as foreign minister," Goff said on Twitter.
Australia's media…
… has never been more concentrated, at a time when clear, factual reporting is so desperately needed. Guardian Australia will hold the new Coalition government to account and continue to report on the escalating climate emergency. We are editorially independent, free from commercial and political bias – this means we can promise to keep delivering quality journalism without favour or interference.
More people are reading and supporting our independent, investigative reporting than ever before. And unlike many news organisations, we have chosen an approach that allows us to keep our journalism accessible to all, regardless of where they live or what they can afford.
The Guardian is editorially independent, meaning we set our own agenda. Our journalism is free from commercial bias and not influenced by billionaire owners, politicians or shareholders. No one edits our editor. No one steers our opinion. This is important as it enables us to give a voice to those less heard, challenge the powerful and hold them to account. It's what makes us different to so many others in the media, at a time when factual, honest reporting is critical.
Every contribution we receive from readers like you, big or small, goes directly into funding our journalism. This support enables us to keep working as we do – but we must maintain and build on it for every year to come.
["source=theguardian"]