The sound of raucous supercars filled the cold winter morning of Mumbai yesterday. These mighty powerful machines were joined by stately vintage cars too as they made their way past the enthusiastic onlookers gathered to witness the 2019 edition of Parx Supercar show. The three-day show held between 8-10 February culminated in a rally from MMRDA Ground in BKC to Ballard Street through Worli Sea Link on Sunday.
Held after a hiatus of three years, the Parx Supercar Show took place for the first time alongside the WIAA (Western India Automobile Association) Centenary Year Auto Show 2019. This gave the petrol heads of Mumbai – both old and new – a medley of automobiles to drool over at the display. The show stopper from the previous event, a Ferrari LaFerrari, was joined by a gleaming yellow McLaren Senna this year. This was the first time the Senna landed on Indian soil and naturally, it grabbed all the eyeballs at the show.
Sitting next to these two modern-day Hypercars were Lamborghini Countach and Rolls-Royce Phantom II on either side. Also part of the grand display was Gautam Singhania's Lamborghini tractor and the berserk 1300bhp Sandrail beach buggy powered by Chevy-sourced V8. Among other attractions were the Benz Patent Motorwagen replica, the 1896 Ford Model A and a 1903 Humber Humberette which also won many laurels from the participants and the spectators alike.
Apart from the usual Ferraris and Lamborghinis, the convoy of six Porsche 911s was the special highlight of the event as well. This included a 993, a 964 and 997 Carrera, 964 Targa, 991 Turbo S and a Gumball-spec 991. There was an equally unique collection of vintage vehicles on display at the event which also took part in the rally.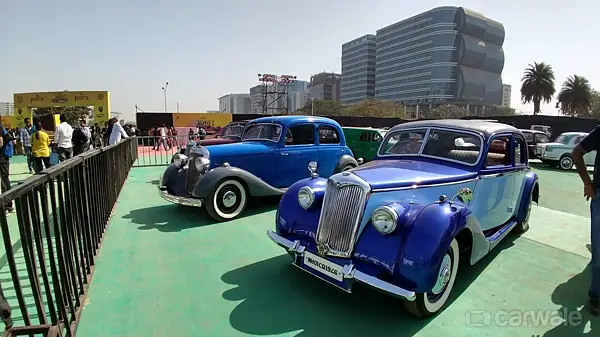 Truly, events such as these help us in discovering the rich automotive heritage of India and also make us realise how fast the automotive world is changing. Above all that, there is always the thrill of watching these exotic creatures prowl our streets.
["source-"hindustantimes"]